Ask Dennis Rubin, CFO, CTO, CEMO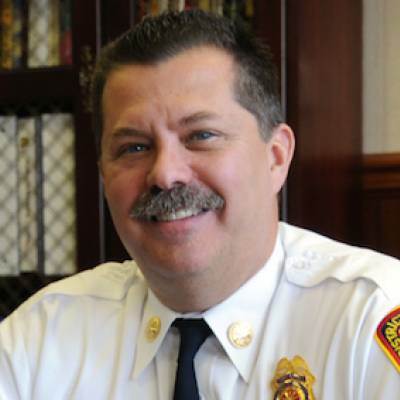 Dennis Rubin, CFO, CTO, CEMO
Chief Dennis L. Rubin's experience in fire and rescue service spans more than 35 years. He has served as a fire fighter, company officer; command level officer; and fire chief in several major cities including Dothan, Alabama, Norfolk, Virginia, Atlanta, Georgia and Washington, DC. In 1994, Rubin served as the President of the State Fire Chiefs Association of Virginia. Rubin was the host Fire Chief for the 1999 Southeastern Fire Chiefs Association conference held in Dothan, Alabama. He served on several committees with the International Association of Fire Chiefs, including a two-year term as the Health and Safety Committee Chair. Chief Rubin was the host Fire Chief for the "Wingspread IV and V" conferences held in 1996 and 2006. Chief Rubin's educational accomplishments include a Bachelor of Science Degree in Fire Administration from the University of Maryland and Associates in Applied Science Degree in Fire Science Management from the Northern Virginia Community College. Currently he is Chief of Fire & EMS Services in Upper Merion Township, Montgomery County, PA.
Chief Rubin is a graduate of the National Fire Academy's Executive Fire Officers Program (EFOP). Rubin is a Certified Emergency Manager (CEM); and a certified Incident Safety Officer as well has obtained the Chief Fire Officer Designation (CFOD) and Chief Medical Officer Designation (CMO) presented by the Center for Public Safety Excellence.
Rubin's teaching credentials are significant. They include a field instructorship with the University of Maryland Fire & Rescue Institute and Associate Instructorships with the Virginia Commonwealth University in Richmond, Virginia and Rio Salado Community College in Mesa, Arizona. Rubin has been an adjunct faculty member of the National Fire Academy since 1983. At the National Fire Academy he instructed, as well as developed, many courses. Rubin is a popular speaker and lecturer at the local, state, national and international levels. Rubin is the author of several non-fiction books, Rube's Rules for Survival, Rube's Rules for Leadership and DC Fire. Rubin contributes to several fire-rescue service publications and has written more than 160 technical articles related to fire department operations, administration, training, and safety.
---
Questions Dennis Rubin Has Answered
Need Help Finding Something?
Our guided search will walk you through all the content available on ResponderHelp,
and get you to what you need fast.
Get Started Now