Ask Chad Deardorff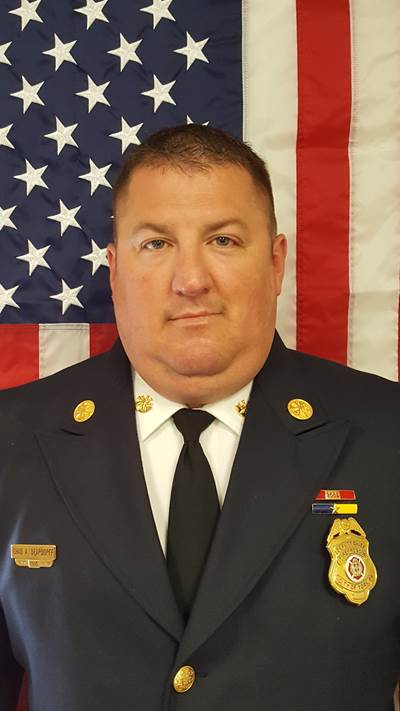 Chad Deardorff
Chad Deardorff was appointed Fire Chief for the City of York (PA) on January 28, 2019.  Chief Deardorff began his career with the City of York Department of Fire/Rescue Services on March 6, 2995.  During his tenure at the YFD, he progressed through all ranks from firefighter to Deputy Fire Chief prior to becoming Chief in 2019.  In his current capacity, he is responsible for over 60 career personnel manning four fire stations.  
 
Chief Deardorff currently holds a Bachelor of Science in Fire Science graduating Magna Cum Laude and a Master of Business Administration/Public Administration (MBA/MPA), both from Columbia Southern University.  He is expected to graduate the Executive Fire Officer Program (EFO) from the National Fire Academy (NFA) in 2020.  
 
Chief Deardorff is a lifelong resident of York County and currently lives in the York area with his wife, Jessica and his two children, Adam and Sophia.
Need Help Finding Something?
Our guided search will walk you through all the content available on ResponderHelp,
and get you to what you need fast.
Get Started Now