Ask Jenny Bragiel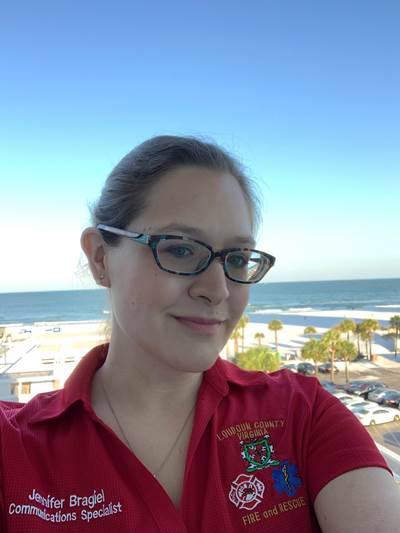 Jenny Bragiel
Community Risk Reduction
Human Resources
Organization and Administration
Ms. Bragiel is a communications specialist with Loudoun County Fire and Rescue (VA) and the founder of Bragiel Global Consulting. She is an international presenter that specializes in branding, marketing, and storytelling in the digital realm. With Loudoun County Fire and Rescue, she works in the Public Information Office, where she manages their social media accounts and website. She also designed, built, and maintains their internal communications platform. Ms. Bragiel is a photographer, videographer, and graphic designer for Loudoun County Fire and Rescue.
Before working for Loudoun County Fire and Rescue, Ms. Bragiel worked for the International Association of Fire Chiefs (IAFC) as staff liaison to the Volunteer and Combination Officers Section and as a program specialist with the IAFC's Volunteer Workforce Solutions (VWS). With the VWS, she wrote the VWS's Social Media Handbook, provided website and social media reviews, and assisted with the recruitment and retention of volunteer firefighters.

Ms. Bragiel has her Bachelor of Arts in International Relations with an additional major in Russian from Michigan State University, and her Master of Arts in European and Eurasian Studies with a specialization in International Security Policy from the George Washington University.
Ms. Bragiel specializes in the following areas:
1. Community Risk Reduction - fire prevention, life safety, and public education
2. Recruitment and Retention
3. Social media, PIO and the media
Her passion lies with guiding the marketing and branding for ESOs by building strong community relationships through telling the story of an emergency service organization.
Need Help Finding Something?
Our guided search will walk you through all the content available on ResponderHelp,
and get you to what you need fast.
Get Started Now